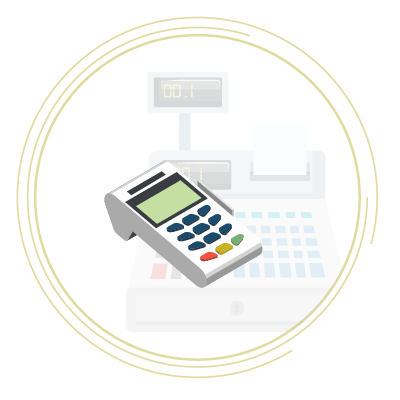 Accept all Major Credit cards.
Accept credit cards from anywhere.
Seamless merchant support.
Align eCommerce is an omni-channel, multi solutions, payment provider specializing in card non present, higher risk merchant services. With over 10 years of experience, and 8 different unique banking relationships, partnering with Align has proven to increase sales and revenue. Our One-on-One Success Plans will not only ensure you have enough processing capacity to operate comfortably but will also ensure you have the proper procedures in place to protect your day-to-day business operations.
Our service is unmatched in the industry — our dedicated team works closely with clients to understand their specific needs, allowing us to custom-make solutions that are a perfect match for their requirements. Once we are provided with the application and supporting documents, our team of experienced account managers begin working on them immediately to ensure that the entire process is completed without hassle. This means we communicate with the banks and technology vendors- so you don't have to. No more repeatedly applying for approval!
We understand that many businesses are classified as "high risk" due to their industry, location, or even the way they process payments. Our experience allows us to evaluate applications quickly and accurately. While no processor can guarantee a 100% acceptance rate, at Align we strive to approve every application.
At Align eCommerce we understand how critical cash flow is to your business- which is why we provide our merchants with quick access to their funds. We believe that if you are going to make a commitment to us, then we should do the same. Our long-term relationships with clients are built by consistently providing fast turnaround times and exceptional customer service.
Seamless Merchant Support
Whether you are a high-risk merchant looking to expand your company, or a small local business trying to compete- we are here for you! Give us a call today and let us show you how we can help grow your bottom line. We are dedicated to exploring new technologies, partnering with innovative FINTECH companies, and cultivating relationships that bridge the inefficiencies businesses often face. We offer state-of-the-art point-of-sale systems and web integrations that make it easier for businesses to manage their operations.
Online and High Risk
Merchant Accounts
Accepting payments online is essential to running a successful business. Whether you're selling products on your own site, or through marketplaces like Amazon or eBay, Align provides web-based solutions for accepting payments with our eCommerce payment gateway.
Chargeback Mitigation Services
The ability to monitor, manage, and reduce chargebacks is critical to maintaining healthy merchant accounts. At Align we provide merchants with access to chargeback analytics which provides valuable insight into your chargeback history.
Whether you have a brick-and-mortar storefront, an eCommerce website, or both, Align offers Retail point-of-sale solutions that allow you to accept payment from anywhere.
Our approval process is quick and easy- giving you more time to focus on your business.
You and your business are important to us- that's why we have a dedicated team ready to help you with any questions or issues you might encounter, 24 hours a day, 7 days a week.
Our support services are second to none because of our commitment to providing every client with the best possible experience. We offer a wide range of support services that include technical support, customer service, and fraud prevention.
Easy To Use Payment Gateway
Looking for a merchant gateway? We've got you covered.
Align offers secure, seamless online payment processing for your business.
We know you want to get on with your business instead of spending time trying to understand payment processors and merchant accounts. Our merchant gateway is designed to make accepting payments as simple as possible.
Align's user friendly payment gateway easily connects your website payments to your merchant account. You can manage the online checkout process there, as well as construct a secure checkout process for you, your clients, and the bank to exchange credit card and other sensitive information.
Even if your business doesn't have a website, we have solutions that are compatible with all major platforms. If you'd like to learn more about these secure and compliant payment processing alternatives, please contact us.
9081 W Sahara Ave Ste 270
Las Vegas, NV 89117